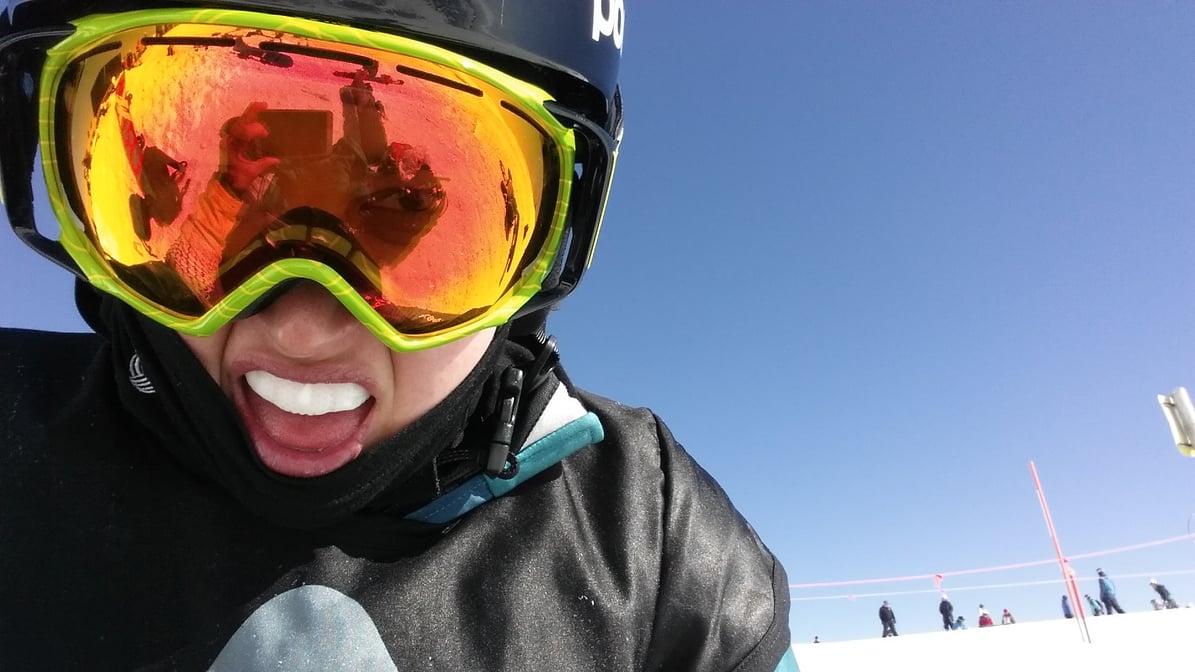 Next month, Aspen, Colorado will host the annual Winter X-Games snowsport competition. Inaugurated in 1997, the Winter X-Games feature the most talented freestyle skiers and snowboarders. On the slopes of Buttermilk, one of Aspen's four awe-inspiring mountains, winter athletes compete on massive half-pipe challenges or seemingly gargantuan jumping platforms. Equipped with skis, boards, and even motorized snowmachines, these world-class competitors soar and flip into the air at extreme velocities or tackle the superpipe with pinpoint precision.
Aspen hasn't always been home to the Winter X-Games. The first year of the games took place at Snow Summit Resort, in Big Bear Lake, California. 1997 was a significant year for extreme snowsports. With the first ever annual Winter X-Games, a certain hype was established for extreme skiing and snowboarding. While the games weren't widely televised until a couple of years later, they were still broadcasted to over 150 countries and attended by about 38,000 spectators during that first year. The games have grown a great deal since then.
As the games moved on just one year later, in 1998, they were relocated to Crested Butte, Colorado and remained there for two seasons. In 2000, they relocated yet again to Mount Snow, in Vermont. Mount Snow represents a traditional Vermont skiing atmosphere, with snow enthusiasts traveling from far and wide to visit their 130 trails on a mountain of more than 630 acres. Mount Snow boasts to be Vermont's own "big mountain" ski resort. The games were held there for only two years before moving to their longtime location on Buttermilk Mountain, in Aspen, Colorado.
Aspen, Colorado has been home to the Winter X-Games since 2002, which represented the 6th year of the games. The games have remained in Aspen and continue to occur annually. In January of 2014 it was established that the games will continue to be held in Aspen until at least 2019. Televised by ESPN and ABC, the Winter X-Games have grown into one of the most popular winter athletic competitions. Not only do the games promote snowsport enthusiasm across the globe, but they bring awareness to the world of extreme skiing, snowboarding, and snowmobiling.
If you want to experience the thrill of the Winter X-Games for yourself, here's where to ski or snowboard:
The Snow Summit Resort maintains some of Southern California's premier slopes. Featuring breathtaking views of Big Bear Lake coupled with an abundance of skiing terrain, Snow Summit is included as one of California's most popular skiing destinations in the San Bernardino Mountains. Primarily popularized by patrons of the Los Angeles region and covered almost entirely by man-made snow, this resort is one of the most expansive in Southern California.
The Crested Butte Mountain Resort is also a popular destination for international skiers.
Established as a classic mountainside town in the western United States, Crested Butte is a prime hotspot for skiers and snowboarders alike. Equipped with a terrain park, backcountry access points, and a wide variety of snow-covered slopes, Crested Butte Mountain Resort has facilitated snowy adventures for thousands of families and friends.
Finally, Buttermilk Mountain has a large professional-quality terrain park that is open all season long to the skiing public, and not just for those competing in the Winter X-Games. This makes Aspen an outstanding destination for those inclined to launch themselves into the air or grind across a man-made terrain feature. In addition to Buttermilk's freestyle atmosphere, three other astonishing mountains exist in the Aspen area. These mountains are known as Aspen Mountain, Aspen Highlands, and Aspen-Snowmass. While the skiing is top notch, resort life and the downtown cityscape are equally brilliant. From ski and board shops, to boutique apparel retailers, downtown Aspen is breathtaking. With the Winter X-Games right around the corner, Aspen is ready for the once in a lifetime experience of hosting a world renowned event yet again and for years to come.