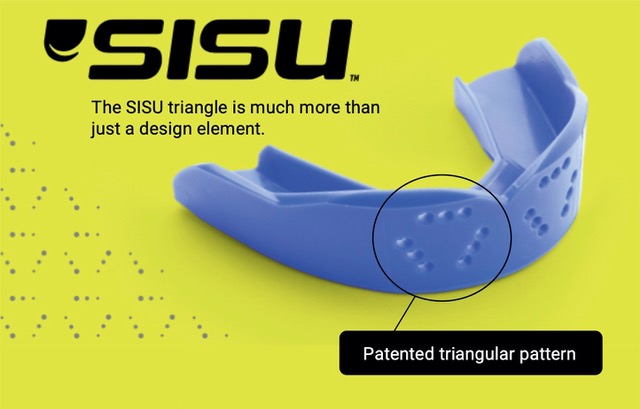 Have you ever noticed the small holes in a SISU mouth guard are in the shape of a triangle? There's actually quite a bit of technology behind the design.
The SISU mouthguard is made from a unique high-performance plastic material with open spaces arranged in a triangular pattern. Our scientists strategically designed the angles and distances between the open spaces to direct impact forces away from the teeth giving the mouthguard superior force absorption when a hit occurs. This significant breakthrough in mouthguard technology has been awarded a patent.
Not only does the SISU triangle protect you, but it also allows you to talk, breathe and drink with your mouthguard in place.
Stay safe and stay determined.