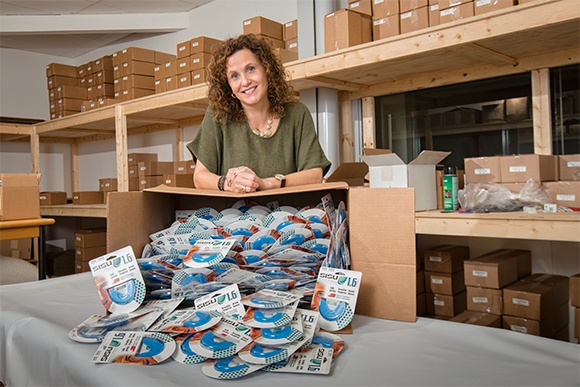 Akervall Technologies - the makers of the SISU Mouthguard has been named a finalist in Injury & Disease Prevention Category in the 2018 Edison Awards. The Edison Awards, named after Thomas Alva Edison, recognizes and honors the world's best in innovators and innovations.
The Edison Awards will announce gold, silver and bronze award winners at the 31st Annual Edison Awards held Wednesday, April 11, 2018 in New York City.
"Being selected as a finalist for the Edison Awards is a major recognition of our company since this award is distinguishing companies that have made a significant contribution to new and innovative products", Sassa Akervall, CEO, says.
"Akervall Technologies is a technology-based company and everything we do is to make the experience of dental protection better and smarter for the consumer. The Edison Award reinforces that our efforts have been well worth all the hard work. I'm extremely proud of my team", concludes Mrs. Akervall.
SISU Mouthguards are thin protective dental guards made from a non-compressible, perforated, remoldable material. SISU's Diffusix Technology distributes impact force over the entire surface of the mouth guard, and directs it to the outer crumple zones where the shock is absorbed, away from the teeth, thus reducing the risk of dental injury.
Established in 1987 and often described as "the Oscars of Innovation," the Edison Awards recognizes and honors the world's best innovations and innovators.
All nominations were reviewed by the Edison Awards Steering Committee and the final ballot sent to an independent judging panel. The judging panel was comprised of more than 3,000 professionals from the fields of product development, design, engineering, science, marketing and education, including professional organizations representing a wide variety of industries and disciplines.
For more information on the 2018 Edison Awards, please visit www.edisonawards.com. Applications for the 2019 awards will open in August 2018.
About Akervall Technologies:
Akervall Technologies, Inc (ATI) manufacturers ultra thin, impression-less, custom fit, remoldable mouthguards. SISU Mouthguard, SOVA Nightguard and Intuguard allow users to talk and drink in the sports, dentistry, military, and hospital markets. Committed to cutting-edge of dental protection technology, ATI mouthguards are made of a non-compressible thermoplastic polymer that is 30% stronger than conventional mouthguards. All mouthguards are FDA approved, BPA, PVC, phthalate, and latex free.
About The Edison Awards:
The Edison Awards is a program conducted by Edison Universe, a non-profit 501 (c)(3) organization dedicated to fostering future innovators. For more information about the Edison Awards, please visit www.edisonawards.com