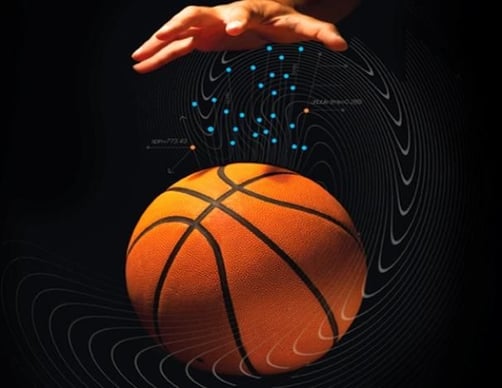 Safety gear technology is evolving rapidly and companies are developing innovative ways to keep athletes playing at their best. Smart sensors and wearable sports technology are also paving the way for sports teams to better protect themselves from injury. Improving safety is a necessity for coaches and their teams, which is why it's so important for them to know what the best safety gear technology is and how to find it.

Smart Sports Equipment is Improving Performance
Sports equipment is constantly advancing thanks to the evolution of technology, and coaches are taking notice. There are several smart sports gear products able to track an athlete's performance and allow coaches to help enhance their abilities. InfoMotion Sports created the 94Fifty basketball, which measures the player's ball-handling skills. This product includes nine accelerometers that detect movement and track the ball's speed and rotation when shot through the air.
For tennis players, Babolat created a useful tool called the Play Pure Drive tennis racquet. This product is similar to the 94Fifty basketball because of its ability to monitor tennis movements including serves, forehands, and backhands. This analyzed data is available through a smartphone app, in which users can deliver information to their app and observe their performance.
Those interested in track and field and cross-country running will find Under Armour's smart running shoe very appealing. By updating users in real-time with progress feedback and tracking the amount of calories burned, these shoes help runners improve on their skills dramatically. They even have advanced sensors built into them that track the athlete's performance in a variety of ways.
Wearable Technology is Improving Safety
Thanks to recent advances in technology, smart sports gear now provides better safety and wellness to athletes and their coaches. Professionals within the healthcare field expressed positive thoughts toward mobile apps and wearable trackers, according to an infographic created by Arizona State University. Eighty-six percent of those interviewed said these tools have the ability to increase their knowledge of patient conditions.
But advanced technology isn't just being used in the world of sports. Those working in the medical field are using technology to further treatment and diagnose conditions faster. There are several benefits to using health trackers and apps, including their easy accessibility for doctors and healthcare professionals, analysis of one's lifestyle, and ability to function as an educational tool for patients. These tools aren't without challenges, though, as integration, quality, and usage issues can occur. Yet medical companies are utilizing this technology to the fullest of their abilities, with disease management apps such as Diabetes Logbook and Dosecast breaking new ground in patient care.
Telemedicine, a game-changing innovation in recent years, serves as an avenue for those needing care — especially in rural areas — to communicate with doctors through email and online technology. According to ASU's infographic cited earlier, "only 16% of patients would seek treatment at an ER for minor ailment if they had access to telemedicine instead." By tracking vital sign trends, determining someone's psychological state, and improving the patient's safety, telemedicine technology is enhancing the world of medicine and making healthcare more accessible for all.
Staying Safe Will Improve Your Health
No matter which sport you play, you should always take safety into account. Mouthguards are commonly worn by players, in and outside the contact sports field, and have many benefits. The American Dental Association advises players to wear mouthguards, even for "non-contact, competitive, or recreational activities." Athletes are also 60 times more likely to experience a dental injury due to not wearing a mouthguard. To minimize injury, boxers and MMA fighters are advised to wear safety equipment such as cups, headgear, and rash guards while training and in the ring.
By not wearing protective safety equipment such as a mouthguard, a fighter is put at risk of having to go through extensive dental surgery, which can be incredibly costly if not covered by insurance. It's important for players to know beforehand whether or not their health insurance covers dental work. Often it comes down to whether the company considers oral care "medically necessary" or not.
There's much more to fitness technology than we see in the realm of sports equipment helping to make athletes achieve their goals. There are smart water bottles, for example, which connect to tracking devices and "adjust daily water goals to match daily activity levels." Smart headsets are also available to improve athletic performance, which help stimulate the brain and enhance the learning process in sports such as running, cycling, and swimming.
With so much advanced technology available within the athletic field, it's vital to know what's out there and how to get your hands on it. For sports teams and coaches especially, the world of smart and wearable sports technology is becoming a safer and more accessible arena.