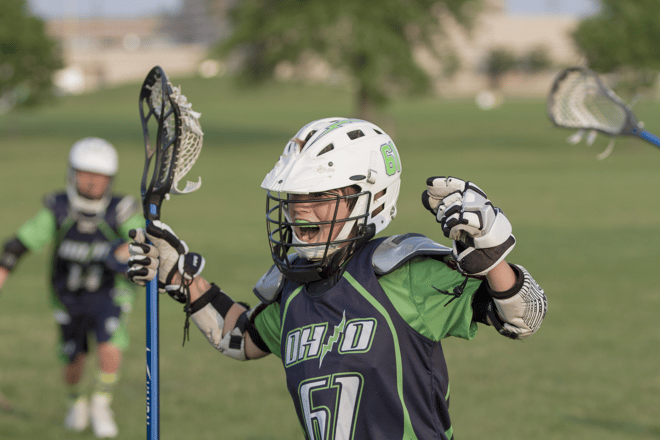 This July the National Federation of State High School Associations (NFHS) Boys Lacrosse Rules Committee adopted and refined numerous officiating related rules. The committee adopted or clarified 15 rules and officials signals. One of those rules being the mouthguard penalty that was increased to a technical foul last year.
Last year, the committee changed the mouthguard penalty from a personal to a technical foul under rule 6-5-2. This year, the committee made a point to clarify mouthguards must be worn properly and not "fish-hooked" outside of the mouth.
With these new rule changes, more lacrosse players are starting to move to custom fit mouthguards.. Whether you get a custom guard from us, or the dentist, you are not only more protected, but you can breathe and talk without having to think or worry about your mouthguard until the end of the game....or dinner.
Visit US Lacrosse website to view the rules for all lacrosse levels and genders.