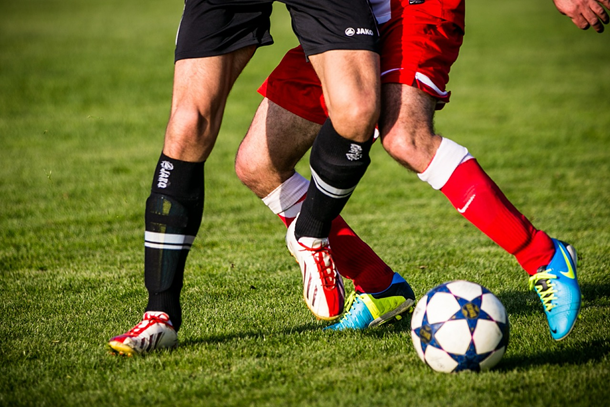 Image Source: pixabay.com
Ask almost any 10-year-old what they want to be when they grow up, and you'll probably be surprised how many possible answers are related to sports.
I want to be a football player.
I'm going to be a ballerina.
My sister and I are going to be professional soccer players!
Sports have a powerful sway over many of us, and for good reason. Multiple studies show that playing sports as a child or young adult is great for you and can help develop a strong work ethic, the ability to work in a team, and the capacity to handle constructive criticisms. Likewise, sports can up activity levels which can keep kids in better mental and physical health, all while teaching them to protect joints, heads, and mouths from bodily damage while they play.
For better or worse, though, the vast majority of us will not grow up to be superstar athletes. However, that doesn't mean a career in sports is out of the realm of possibility. In fact, careers in sports management and sports equipment development are on the rise and giving many people the opportunity to keep the dream of a career in sports alive, while ensuring people are safe on the field.
What Does it Take?
The professional sports industry is a powerhouse market in the United States. The all-encompassing general sports industry is one of the top 10 largest industries in the country at $69.1 billion annually (as of 2017). The industry is only expected to continue growing, which is why many interested in it are working towards degrees in sports management.
Sports management offers up the opportunity to work broadly across the sports industry by developing skills in data analysis, business marketing, or people and contract management. It can enable you to pursue your dream of making it big in the sports world by preparing you for a career in something such as coaching, scouting, marketing teams, or developing safety equipment.
Some ambitious students even take it a step further and work towards a masters or doctorate degree. With a masters in sports management or business administration, multiple doors open up that could allow you to pursue careers in administration, head coaching, or an executive-level position. A doctorate may allow you to study more relationships in sports such as the psychological impacts of sports or player development and care.
Sports Marketing
Sports marketing is just one example of a field that is growing at an exponential rate. To be fair, it is an incredibly broad career path. For instance, you could market equipment or apparel for a specific sport or brand name. Alternatively, you could be deeply involved in the marketing and sales related to a certain professional team or even a particular player. You may even start your own business related to a sport you are passionate about.
With the notable surge in those following their teams closely online, there is a greater need than ever before for those with a combination of sports marketing and social media skills. Working as the public face or media account manager for a team or even a sports publication will give you the ability to work directly with players and those interested in communicating with them. It is a pretty unique opportunity.
Even professional athletes can benefit from the development of some of these skills. After retirement, many athletes struggle to find alternative work they are qualified for. By developing skills in sports management and marketing, many are able to make a much easier transition from playing sports every day to working in the larger sports industry.
Working with Athletes
If business and marketing are not exactly your forte, there are still plenty of opportunities within the sports management arena. For example, numerous positions offer an even greater ability to work more closely with athletes. Many jobs even give you the chance to help improve their safety out on the field so everyone has a much more enjoyable experience.
You may be far more interested in the coaching side of the sports industry. While becoming a head coach of any college or professional team takes a great deal of work and skill, that is no reason to hold back. Many public schools and club leagues would love to have someone passionate about sports help to develop the skills of their young players, all while helping to guide school leaders to choose the right kind of safety equipment for their players including helmets and mouthguards that fit properly. Sometimes the best way to get involved is to hold a sports clinic and work up from there.
For many, playing sports safely is just as important as playing it at all. The fact of the matter is that sports can be dangerous and even the best and most careful athletes are subject to the occasional injury. Another way to stay involved in sports long after you've quit playing yourself is to develop skills in sports medicine or sports technology, which is currently being used to study athletes and keep them safe. If working within the professional sports industry seems a little too flashy for your tastes and you want to work with those in need, you can use your sports medicine and technology knowledge to start up adaptive sports and therapeutic recreation programs for people with disabilities.
Just because you have realized you don't have a professional athlete skill set, doesn't mean you have to give up sports altogether. Playing in the game is just one small part of a much larger industry that encompasses marketing, social media, coaching, and medicine. If you're thinking about a career in sports, perhaps the best way to start is by considering a degree in sports management.