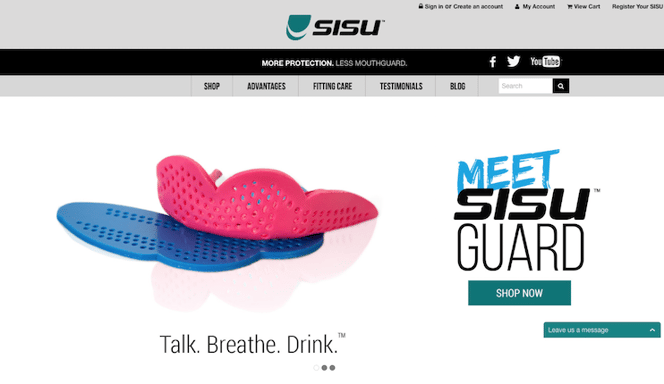 This week SISU was named the Sports and Recreation Category winner in the 2016 BigCommerce Design Awards. Presented by leading ecommerce platform BigCommerce, SISU was awarded for excellence in ecommerce design and for bringing our brand to life through compelling story telling and personalized shopping experience for our online customers.
So, how did we do it?
Introducing an innovative product to a mature industry with ingrained stereotypes is not an easy task. As a bootstrapping start up, we faced big competitors with impressive industry experience and substantial marketing budgets.
We quickly realized that in order to be outstanding, we couldn't simply focus on our great product, we had to also make sure that every customer who crossed paths with the SISU Brand was completely delighted with the overall brand experience.
Since our website was the first point of contact between our potential online customer and the brand, using high quality images and messages that are relevant to our customers helped us create a website that is clean, techy and easy to use.
We picked an e-commerce platform that would satisfy majority of our needs as we scaled up and allowed us to work with existing templates. In order to keep the costs low, we modified a Big Commerce responsive template with some creative elements and created a great looking website on a pretty modest budget.
For our brand concepts we worked with the talented guys from Snow Day, who helped us develop a stronger voice and highlighted cool personality, unique to the SISU Brand. The folks at LeapGo became an integrated part of our team and have been equally outstanding in advising us on best practices as well as site upkeep, to keep the SISU brand at the top of the search pages as a relevant and innovative product.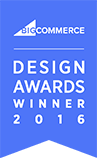 Simple built in features that Big Commerce offered - such as responsive design allowed us to support our mobile customers (55% of our audience). Adding the mobile platform capability to our website increased our mobile conversions by a staggering 900%!
Year over year we have experienced 55-100% growth in online sales and maintained our 5-6% conversion rates through the last 2.5 years of selling on the Big Commerce platform.
So, what can you do to create a great website? Start with these 6 easy website building tips:
Invest in Quality
Since your website is often the first point of contact between your potential online customer and the brand, using high quality images and messages that are relevant to your buyer personas will help you create a website that is clean, techy and easy to use.
Speak Your Customer's Language
Use the language that resonates with your customers. Majority of our customers are millennials who play sports, so we chose a language that is a little tongue-in-cheek. It has a note of humor, but still carries the right message for the right audience.
Make the Journey Effortless
We discovered that customers who are not familiar with our brand will read more about the science of SISU and circle through the product reviews before they commit to a purchase, but at the end of their research, they are usually ready to buy! We added product selection modules at the end of each of our support pages to help customers complete their journey effortlessly.
Add a chat module
We wanted to be available to our customers to answer real questions in real time. Since Big Commerce supports open API connections and provides us with many excellent apps, we integrated with Olark. Olark chat was a welcome addition to our new website, because it offered the customization we were looking for.
Add a reviews system
Our customers love our product! Every athlete who put on a SISU Mouthguard absolutely raved about our guards. These athletes, we call them our brand ambassadors, helped us spread the word about SISU. And we wanted to make sure that the process of leaving product reviews and sharing them on social media was as effortless as possible for our loyal customers. Yotpo is a custom review system that allows customers to leave feedback about their product or service experience by simply replying to an email we send them a week after they've ordered their product.
Send abandoned cart notifications
Asking a customer what went wrong with their purchasing experience and why they hadn't completed their purchase is a good way to show that you care. It's also a good way to convert those who've not completed their buyer journey. Big Commerce has a build in abandoned cart notification system, which we customized.
Building a website through BigCommerce helped us reimagine and fine tune our brand identity. It helped us become who we are. SISU was always a really cool concept, but through our website we were able to show the world exactly why we were awesome and unique.
I invite you to "meet the SISU™ mouthguard: an astonishingly thin, obnoxiously bright, boomerang-shaped hunk of technology – revolutionizing mouthguards across the universe by offering more protection and less mouthguard. Youth or adult, braces or not, for high-impact sports or a pick-up game in the backyard – our complete line of high-tech SISU guards are the ultimate athletic mouth shields you once thought too good to be true."
To learn more about the awards, visit: https://www.bigcommerce.com/blog/design-awards/