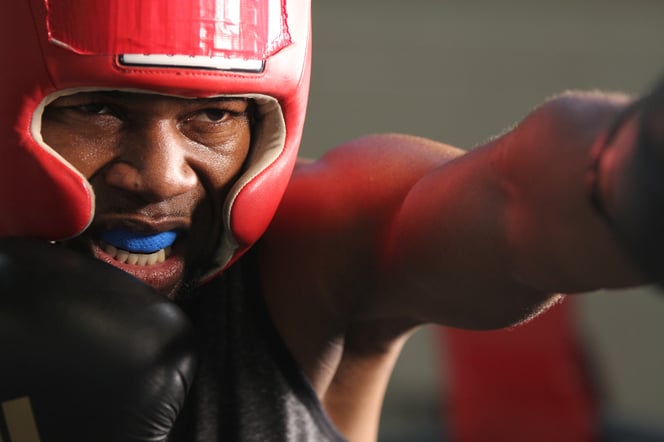 When we first started this business, we were called Protech Dent Mouth Guards. A really smart name we thought, describing the very thing we stand for – protecting your dentures, your teeth. However, it turned out that there were other companies with similar names, making it harder for us to be noticed.
So we started to brainstorm what a real great name for our great product could be. We spent weeks with yellow Post-It notes covering the walls in our office, exchanging them, adding to them, rearranging them. Nothing seemed right and we were both frustrated and disillusioned over the fact we couldn't find the right sounding name.
One day, Jan, the inventor, founder and my husband, walked in, took a look around and said: "Wow you guys are really hanging in there, not giving up on finding the perfect name. You really do have sisu."
And there it was, making perfect sense to what we were trying to accomplish. With our Nordic heritage (being from Sweden) it made sense to use a Finnish word, commonly known and used all over Nordic countries to describe someone who embodies perseverance, endurance, bravery, when you are pushing through even though you are about to faint from exhaustion. Never giving up without giving it all you've got. That's sisu.
This is our philosophy in everything we do. We are just a small company, trying to change the standard of mouthguards in order to protect teeth. What we do is bringing a superior product to the market with our endless perseverance and endurance. We do not have the big budgets our competitors do. But we have really smart people who know how to accomplish great things with small means. I guess we are like savvy shoppers in all we do, because we are so eager in our quest to get the SISU™ Mouthguard in as many mouths as possible. Not only because we want to sell (well let's be honest, there is that too), but also because we know we can protect those pearly whites so well, while still giving the athlete a freedom to talk, breathe and drink.
But there is more to the name, and it relates back to being a small company trying to make a name for ourselves, like David among those Goliaths. We love how we have become the mouthguard for everyone, not just the big names, but really - for the everyday athlete. We are the mouthguard that lets the parents stop worrying about broken teeth while their youngster is playing flag football. We are the high school wrestler's mouthguard because it lets him breathe without gagging. We are the roller derby community's mouthguard of choice because of its cutting edge technology. The roller derby athletes know that when push comes to shove, only the best is what they want - even if the price point might be a little higher than a simple boil and bite. But we are also the mouthguard of the senior's hockey league, where the gray haired gentlemen who still has the desire to play, shows sisu on the ice every week.
So you see, we are the mouthguard of choice for the people because we are in this together. When you have exhausted every last bit of energy, your SISU mouthguard and your inner sisu, is still there fighting for and protecting you.