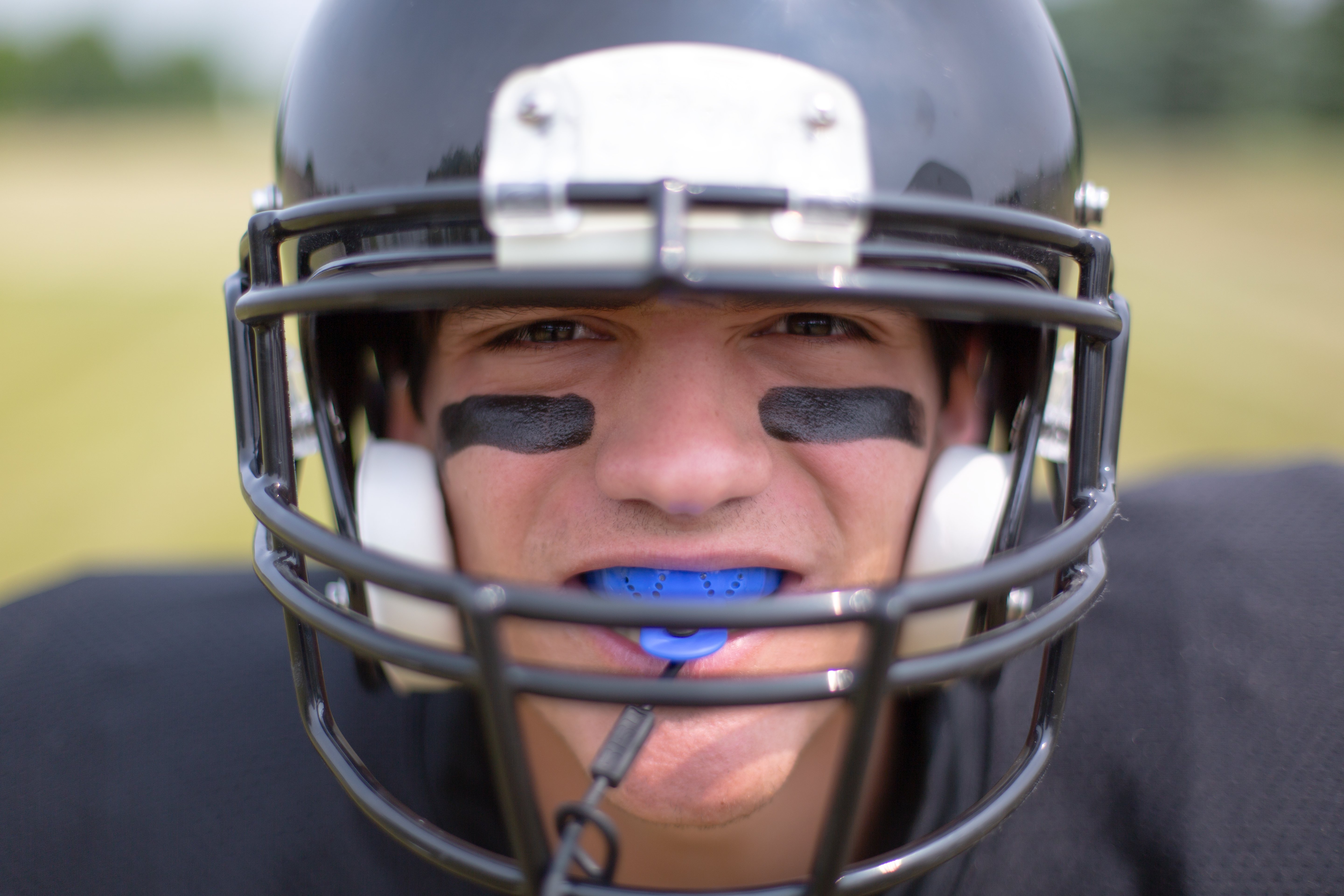 Athletic mouthguards often will have straps connecting the guard to the cage of the helmet. Seeing these mouthguards hanging off the player's helmets as they are on the field has become commonplace. This habit is because the mouthguard does not correctly fit and is quickly spit out of the player's mouth. A properly fitted and protective mouthguard should not quickly spit out of the mouth and is essentially nothing more than a chew toy.
Although not officially mandated universally, some independent organizations require a mouthguard to have a tether. And although SISU mouthguards provide superior protection without the need to remove the mouthguard to talk, breathe or drink, using a tether or strap on a mouthguard can provide benefits of convenience and compliance.
1. Convenience: A tether allows you to keep your mouthguard securely attached to your helmet or equipment, making it easy to find.
2. Compliance: In certain sports or organizations, using mouthguards may be mandatory. Attaching a tether to the mouthguard helps ensure compliance with these rules and regulations. It is a visible indicator that you are wearing a mouthguard, making it easier for officials to confirm that you follow the necessary safety guidelines.
Finding the right mouthguard for your sport and preference is one small step to protecting your teeth before taking the field.