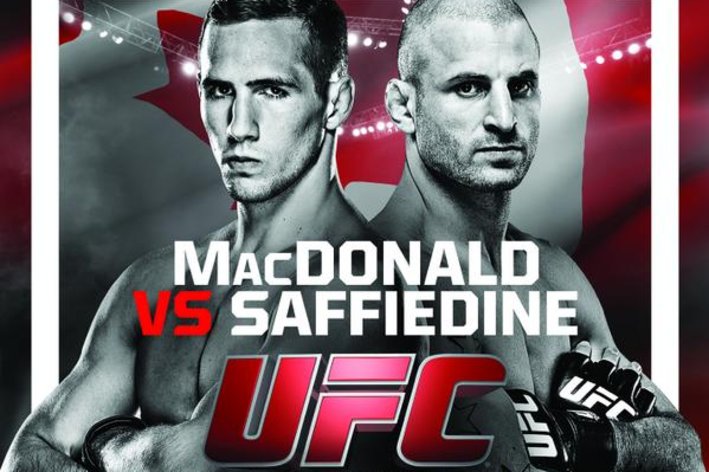 We are just two days away from UFC Fight Night on Saturday, Oct.4, where Top UFC welterweight contender Rory MacDonald will fight final Strikeforce champion Tarec Saffiedine. This is an exciting fight and it is not getting as much attention as it should. Why?
According to Fox Sports News the outcome of this fight is preordained. Fox and several other popular networks predict a sure win for MacDonald. But is that prediction just?
On one hand, Rory "Ares" MacDonald, whose very nickname stands for the God of War, has been long thought of as the crown prince of the welterweight category. He is ranked third by the USA Today Sports/MMA Junkie and with his 17 wins and 2 losses is predicted to dominate the fight, or at least win by decision.

But what about Saffiedine?
Tarec Saffiedine has won five in a row compared to just two straight fights for MacDonald, and while he is just one fight into his UFC career and ranks 14th, he is uniquely counter matched against "Ares."

Our prediction?
Saffiedine will win by exploring every weakness MacDonald has shown in the past.
Let's root for the underdog. Here is why:
Of course there are the leg kicks. It is what Tarec is famous for! MacDonald is incredibly front foot heavy and gets kicked in the legs a lot, and that's Tarec's main advantage! Traditionally, MacDonald answers with punches, not kicks and there is little chance he's improved enough to counter Tarec here. Tarec doesn't just kick - he is smart about it. He will probe MacDonald's defenses until he has a strategy.
Traditionally, if his opponent is too quick, MacDonald has a hard time pinning him down. Tarec has excellent footwork and he is a better, more diverse striker. He has an excellent jab and good combinations and we think that MacDonald will have a hard time coming up with a solid defense strategy against a quicker, more diverse striker.
Finally, to quote MMA Nation, "Five round ifghts are Saffiedine's specialty. He excells in main events... We expect Saffiedine to give away a round or two and win by decision."
WHAT'S YOUR PREDICTION?