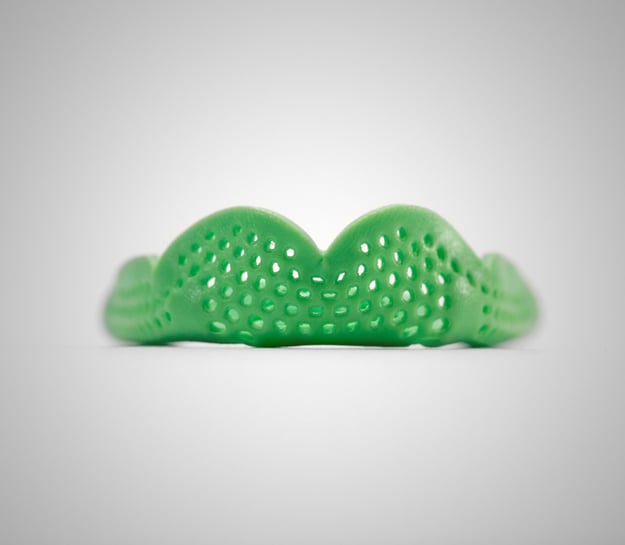 We are now re-introducing the SISU Mouth Guard in child size for the best protection and most comfortable mouth guard in the world!
As you all know by now, we recently had some major changes to our brand. Among those, we changed our name. What looked easy on the drawing board turned out to be about the biggest thing we had done so far in this company. We were completely overwhelmed at times. So we decided to discontinue the child size SISU to make it a little easier on ourselves. Boy, did we get a slap in our faces for that. People all around the world were wondering why we didn't think their child was entitled to the very best mouth guard in the world. We were a little bit ashamed. Of course we want the best for our customers, that's why we are in this business.
So drum roll...We are reintroducing the SISU Mouth Guard in the child size, (ages 6-10) and on top of that, we will be carrying all 11 colors. Yes! In case you don't know our line up here they are: Snow White, Charcoal Black, Spring Green, Hot Pink, Intense Red, Electric Blue, Royal Blue, Forest Green (new in child), Sunny Yellow, Tangerine Orange and Charcoal Black. And we are keeping the price at the same level as we did before, USD 24.99. A very reasonable price for the amount of protection you get for your child's teeth. You know that your child will actually wear the SISU because of how incredibly comfortable it is.
And let me talk for a second about the bonus of the snug fit, eliminating the urge of taking the guard in and out of your mouth. So this is how it goes; great fit, stays in place, dirty hands stay out of mouth, NO GERMS IN MOUTH. Sorry had to shout that out, because it's true. If you put your mouth guard in with clean hands, leave it in there, wash your hands before taking it out; your SISU won't have any germs. And we have a study to prove if, check it out here.So look for our SISU Mouth Guards in child size and get your son or daughter equipped if you haven't already. As you may have heard, SISU Mouth Guard is the game changer. For everyone.
Would you like to stay in the 'know' about mouth guard safety and newest trends - subscribe to our newsletter today!