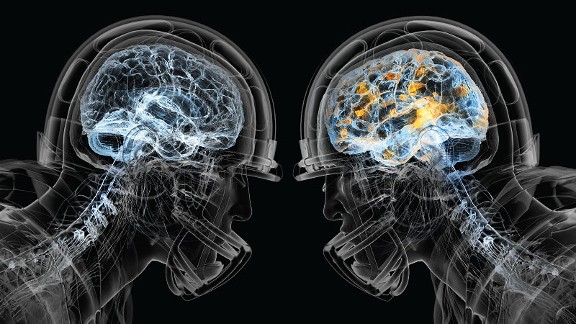 Chris Borland, Patrick Willis, Jake Locker, Jason Worilds and Maurice Jones-Drew. What do these NFL stars all have in common? They all retired before the age of 30 because of head injury and concussion risks. This, and the most recent federal settlement, has put the NFL in an accountable spotlight.
The NFL has been receiving criticism for years for hiding the risk of repeated concussions and returning players to the field too early. The risk of concussions has been a hot topic for the NFL in the last year, since more and more athletes are choosing to retire early.
But now, players who have suffered from long term concussion effect are the leading plaintiff in the NFL's settlement lawsuit. A staggering number of over 5,000 former players filed lawsuit against NFL, claiming long term concussion related injuries!
As we have mentioned in our previous concussion discussions, players with longer career track are more susceptible to concussions and long term risks. According to the NFL Players Associations, they use a 3.5 years as a guideline for average career length, but in reality, many players' careers average to be eight years long. Overuse of athletes' abilities, combined with lack of proper concussion training and limited recovery times for injured athletes, were maximizing the profits for NFL. Now, it's payback time!
The NFL could pay up to $1 billion over 65 years to resolve thousands of concussion lawsuits. It has been projected that approximately 6,000 out of the 20,000 retired players could someday develop long term complications such as dementia, Lou Gehrig's disease and Alzheimer's disease. With the settlement approved by a federal judge yesterday, the average individual award would be about $190,000. This settlement is financially devastating for the NFL and should make them rethink how they approach concussions and return-to-play protocols.
"What matters now is time, and many retired players do not have much left," said plaintiff Kevin Turner, a former running back who now has Lou Gehrig's disease (AP 2015). "I hope this settlement is implemented without delay so that we can finally start helping those in need," he adds (NY Times 2015).
We love that NFL players are starting to speak out on concussions and that the NFL is being held responsible. The NFL has started to make serious changes to their concussion evaluation protocols, but should they also be promoting shorter careers? When is enough?
NFL has an opportunity to change their philosophy and they've taken the first step (if kicking and screaming). But NFL has an opportunity to make a real difference here, to be the trend setter on concussion recovery, player career management and overall standards on player safety. With the amount of attention NFL receives, the organization has the power to make real change. Rolling out a plan to have shorter NFL careers may create an opportunity for more players, but will the game lose its appeal if the fans don't get to see the most potential out of their favorites?
We, as fans, are main contributors to the NFL's bottom line, will have a say in this matter. What matters to you?