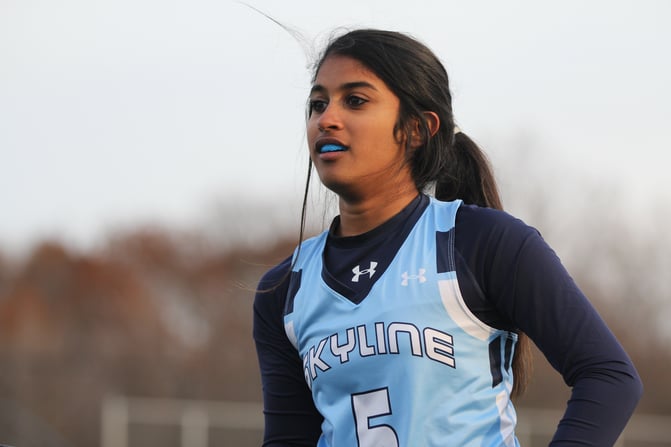 The National Association of Athletic trainers (NATA) recently released a new position statement on dental injuries.The new position statement is aimed to provide athletic trainers (AT) with recommendations on emergency planning, dental injury classification, education mouthguard effectiveness and mouthguard care.
Dental injuries and the lack of mouthguard compliance is a multi-layered issue. There isn't one problem source that can be tackled. It is a combination of lack of consistent education, attitudes and mandates. So we're excited to see all of these issues being addressed by such a large governing body.
This is information that every coach, parent and athlete should know:
Mouthguard Effectiveness Recommendations


Mouthguards are consistently effective at protecting against orofacial injuries. Athletic trainers, coaches, and parents should encourage athletes to wear properly fitted mouthguards during sports activities with an increased risk of orofacial injury.

Properly fitted mouthguards can be used by athletes in both aerobic and anaerobic sports. Use of these devices has no negative effect upon ventilatory or strength measure.

Mouthguards should not be recommended to athletes to improve performance (eg, strength and balance). No quality evidence is currently available to support the use of any such material or device for ergogenic effects.
Mouthguard Material, Fabrication and Care Considerations


ATs should be familiar with current mouthguard designs and materials and understand that many variables can influence the effectiveness of a mouthguard. These variables may include the type and thickness of material used, area of coverage, state of protected anatomy, and direction, force , and nature of impact.
Although mouthguards do not currently have to meet any safety standards, ATs and other health care professionals responsible for fabricating mouthguards should understand the general principles for doing so, including their physical and mechanical properties.
While working within the scope of their respective state practice acts, clinicians responsible for fabricating and fitting athletic mouth guards should strive to meet the suggested fabrication (ie, fit) recommendations (see below).

General Mouthguard Material Principles


Easy to manipulate
Resistant to damage from hot water
Sufficient elastic modulus to reduce stress beneath material at point of impact
Sufficient rigidity to distribute forces over a large surface area of the teeth
Sufficient toughness to resist cutting by biting
Resistant to fracture under sudden impact
Resistant to water absorption in order to prevent tainting by mouth fluids
Ability to withstand normal cleaning compounds
Resistant to low pH
Tasteless and odorless
Athletes should be instructed to cleanse the mouthguard with a mild antimicrobial agent and rinse it thoroughly in water both before and after use.

Most custom and commercially available mouthguard materials are thermoplastic resins. Therefore, mouthguards should not be exposed to prolonged direct sunlight or sources of heat, as deformation may occur and reduce the protective capabilities of the mouthguard.

The athlete should examine the mouthguard daily for fit and for any damage (eg, tear in material or loss of resiliency). The mouthguard should be replaced if it is loose or damaged.
For more information please visit: www.nata.org.
About NATA: National Athletic Trainers' Association (NATA) – Health Care for Life & Sport
Athletic trainers are health care professionals who specialize in the prevention, diagnosis, treatment and rehabilitation of injuries and sport-related illnesses. They prevent and treat chronic musculoskeletal injuries from sports, physical and occupational activity, and provide immediate care for acute injuries. Athletic trainers offer a continuum of care that is unparalleled in health care. The National Athletic Trainers' Association represents and supports 44,000 members of the athletic training profession. Visit www.nata.org.