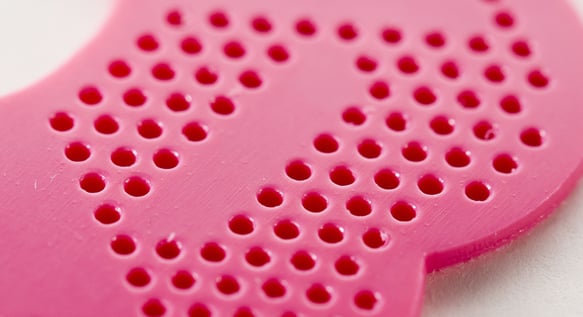 Let's face it: not all materials are created equal. Since the 1960s, conventional mouthguards have been made with ethylene vinyl acetate (EVA) - a rubber-like material that caves under pressure. Yes, quite literally...
EVA mouthguard material is an elastomer polymer that has soft, flexible and rubber-like properties. Its purpose is to cushion the force of impact, before it travels to the teeth. However, conventional mouthguards that are made from this material are too soft to absorb the entirety of the force of impact, and some of the force will travel through to player's teeth.
Think of a bowling ball and a mattress. When you drop the heavy object on the soft material, it caves in and compresses to a direct point. The force that travels to your teeth is concentrated at that single point.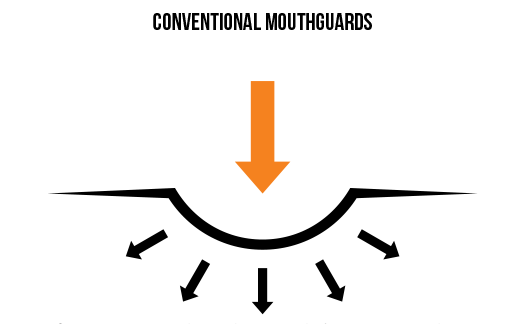 This is where the innovation comes in. SISU is made from a non-compressible thermopolymer material that distributes that force of impact throughout the surface of the mouth guard, rather than allowing it to travel through to your teeth.
Using unique impact-absorbing perforations and special "crumple zones" SISU oscillates on impact and directs harmful forces away from your teeth. When a SISU mouthguard is properly fitted, the energy-absorbing zones redirect forces away from your teeth, reducing the risk of dental injury.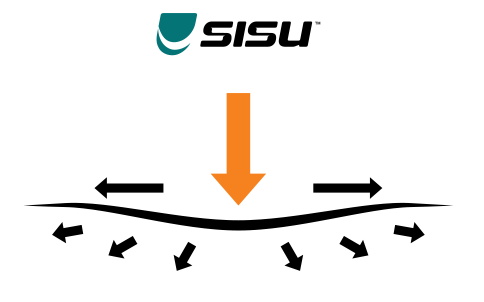 Working in perfect unison with SISU's patented Diffusix technology, SISU's thermopolymer:
8 times more resistant to deformation
Withstands up to 50% more impact

Remoldable

Works with braces and

Creates a custom fit that allows you to keep the guard in your mouth during the entire game or practice
To learn more about SISU's protective properties, check out our website at www.sisuguard.com/the-science-of-sisu/.