Today and every September 14th marks USA Field Hockey's National Field Hockey Day! Field hockey earned its place as one of the most popular sports in the world (over 3,000,000 participants). As the Official Mouthguard of USA Field Hockey, we wanted to give you some fun ways to celebrate.
1. Add a USA Field Hockey Frame to your Facebook Profile Pic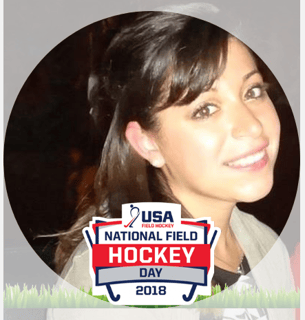 2. Go out and play!
Grab your old field hockey friends and play a pick up game or join an existing tournament. If everyone's busy, just grab your stick and do some drills outside.
3. Coach/mentor younger players
Share your expertise with the next generation of players!
4. Create Signs
Show off your field hockey love by making signs. You can use window markers to draw on your (or your parents') car or hang signs around the school or stadium. The inspiration from pinterest is endless.

5.

Use hashtags
Follow the fun and post your own field hockey pictures using the hashtags #NFHDay2018 #GrowTheGame #HookedOnHockey. USA Field Hockey will be sharing/retweeting those pictures on their social media.
6. Fresh gear
#Treatyoself to a new stick or a field hockey themed bracelet, shirt, or headband. Don't forget to donate your old gear.
7. Support field hockey organizations
There are many organizations that are dedicated to growing the game of field hockey and removing economic barriers for people to play. Here is a list of funds supported by USA Field Hockey. If you have an organization you love to work with, let us know in the comments!
Keep the spirit of field hockey alive all year round! If you're out of school, join a club or rec league. You get to play the game you love without the committment of a career or varisty sport. Whatever you do, just get out there to play and enjoy the game!