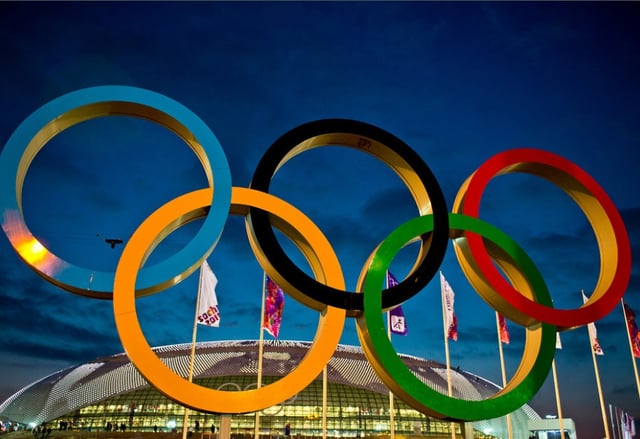 Over 10,000 athletes. 206 countries. 42 sports. 4,924 medals. The opening ceremony this Friday will mark the beginning of the 2016 Rio Olympics. We're excited to see some of our former favorites such as Usain Bolt, Michael Phelps and Gabby Douglas, but we're equally enthused to watch the newcomers, like Simone Biles, take the floor (literally). In case you've been out of the loop, here are some of the players and teams you won't want to miss this summer.
1. Simone Biles


Too young to compete in the 2012 games, 19-year old Simone Biles is competing in her first Olympics this summer. Not only is she the first woman to win 3 all-around world titles in a row, but she's also won fourteen total world championships medals - the most for an American Woman. Watch out for Bile's signature move that she invented herself called "the Biles flip" - two back flips followed by a half twist in a laid out, or straight, body position.


2. Ibtihaj Muhammad


Ibtihaj Muhammad is ranked 2nd in America and 8th in the world in fencing. She is best known for being the first Muslim woman who wears a hijab to qualify for the United States Olympic Team. Muhammad is a big role model for young female athletes. She has spent time as a sports ambassador, where she serves on the U.S. Department of State's Empowering Women and Girls Through Sport Initiative.


3. Katie Ledecky


19-year old swimmer Katie Ledecky is considered one of the most dominant swimmers at the Rio Olympics. She currently holds the world record in the 400, 800, and 1500-meter freestyle. At just 15-year old, she earned fifteen gold medals in major international competitions including the 2012 Olympics, World Championships, and Pan Pacific Championships. She may be the youngest woman on the US swim team, but she's got the experience under her belt.
4. Michael Phelps


Michael Phelps is making his return to the Olympics for a fifth time. He currently holds the record for the most medals in Olympics history (18 gold, 2 silver, 2 bronze). You can catch him at the opening ceremony this Friday proudly waving the flag for the US team.
5. Rugby 7's


Rugby is making it's comeback to the Olympics and you won't want to miss it. Rugby Union (15 player instead of 7) was actually a part of the Olympics until 1924. Now we're dying of suspense just thinking about which country could take home the first gold medal in rugby 7's. Fiji, New Zealand, Australia and South Africa will be some of the most anticipated teams to watch. We're still rooting for you, America (men ranked #6)!
6. Gabby Douglas
In 2012, Gymnast, Gabby Douglas made Olympic history when she became the first American gymnast to win gold in both the individual all-around and team competitions at the same Olympics. She is also the only American all-around champion to win multiple gold medals in a single Olympic Games. This year's American Gymnast line up is looking very solid.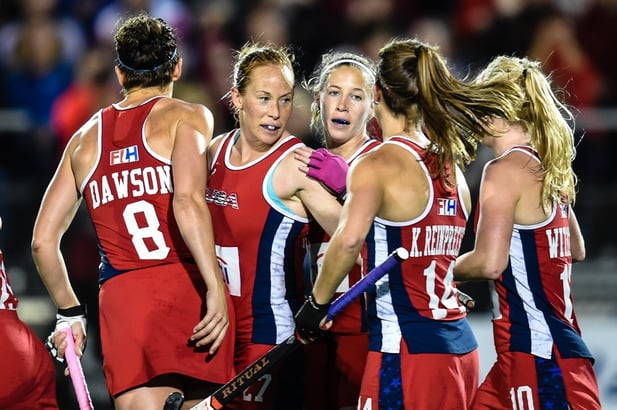 7. Field Hockey
Climbing from 12th to 5th in world ranks in the last three years, the USA women's field hockey team is stronger than it's ever been. You won't want to miss their opening game against long time pan-am rival, Argentina (ranked #2) this Saturday.
8. Ashton Eaton
After taking home the gold at the London Olympics, Decathlete, Ashton Eaton hasn't lost a competition since. The year following his world record breaking performance in London, he broke his own world record again at the 2015 World Championships in Beijing. With the added experience under him, he is ready to take on Rio.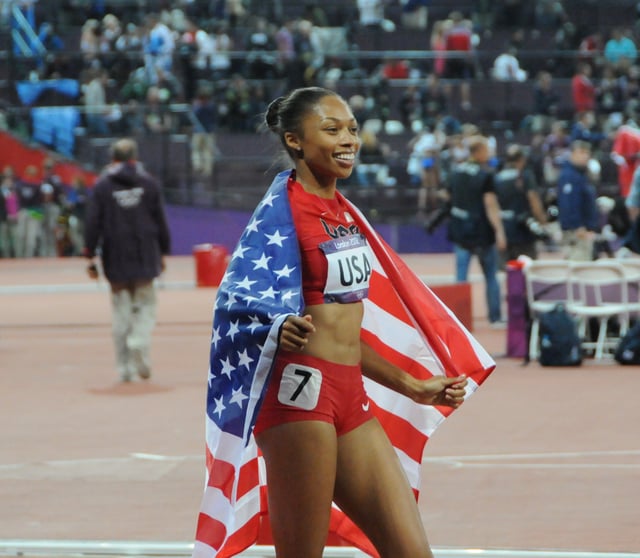 9.

Allyson Felix

30-year old sprinter, Allyson Felix, currently holds the world record for the 200-meter. Although she is recovering from an ankle injury, she is expected to make a great comeback. She and Jackie Joyner-Kersee share the title for most Olympic track and field medals earned by a U.S Woman. They are only 3 medals behind the record for most medals won by any woman in the sport. Felix could be the one to break the record this summer!
10. Kevin Durant
Basketball star, Kevin Durant, made some serious buzz after leaving Oklahoma City Thunder for the Golden State Warriors. This 10 out of 12 players on the team are first year Olympians. We're looking forward to seeing Kevin's experience and leadership carry the team to (hopefully) another gold.
Who are you looking forward to watching at Rio? Let us know in the comments below.