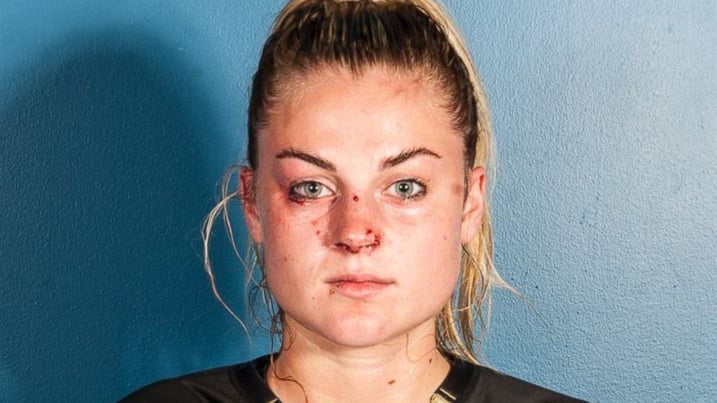 Sisu is a Finnish word that refers to the inner reserve of endurance, resilience, tenacity, determination and perseverance. If anyone has sisu, it's Aussie rugby player, Georgia Page. Playing for Lindenwood University during the Collegiate Rugby Championship, Page broke her nose during a tackle, but she didn't throw the towel in. Moments after taking the blow, she was back on her feet making two additional tackles against Notre Dame. Her moments of strength lead her team to a 24-17 victory.
One of our @RhinoRugbyUSA athletes after her match against Notre Dame College. #rugby #tough pic.twitter.com/E0tEFerFev

— USA Sevens Rugby (@USASevensRugby) June 3, 2015
Rugby players are known for being tough, but she has set the bar for bad-ass sports performance. Since then, Georgia's story has gone viral on the internet. Many have called her the "Rugby War Goddess" or the "The Austrailian Khaleesi". Either way, she's powered with some serious sisu!!