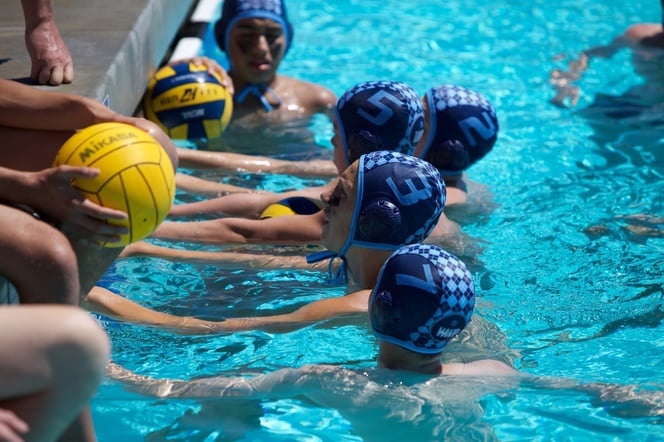 Rebecca Godek and Katie Card Neidermire are changing the world of water polo in Southeastern Michigan.
It isn't easy pursuing a sport that has only a small local following in your area. Godek and Neidermire know that to be the case: both are former collegiate water polo players who wanted to spread the word about the sport to young athletes in lower Michigan.
In 2012, the two of them founded Wolverine Water Polo Club Team in order to give young swimmers in Ann Arbor and Saline the chance to develop their skills and compete against other local talent. In Godek's own words, "Wolverine Water Polo's mission is to create a team environment which bring together players from several high schools to work collectively in order to enhance their water polo skills and abilities throughout the year"
The club aims to inspire a "competitive atmosphere that also cultivates passion, respectful behavior, a positive attitude, hard work, and focus," while aiming to compete at the Junior Olympics each summer.
According to head Coach Godek, their success in the four short years since WWP was founded has been palpable, including a much stronger sense of community between water polo players than before.
"During high school seasons, it is so rewarding to see most opposing high school players compete against each other, but also be friends, thanks to participating in Wolverine," said Godek.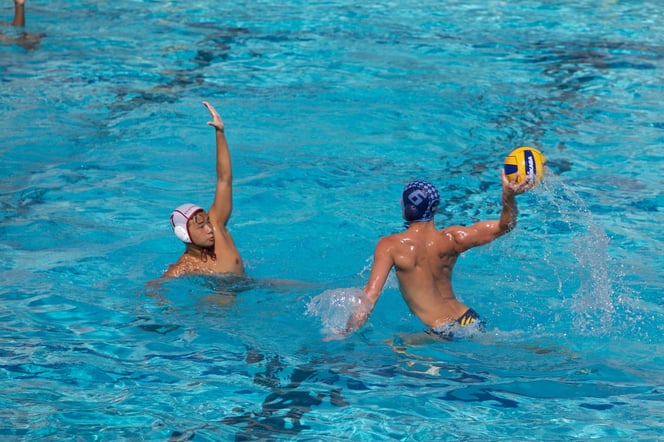 There's no shortage of talent among the young athletes, but their coaches impress just as much. Co-Founder and Director of Coaches at WWP Card Neidermire is also the head coach for the men and women's water polo program in Saline and helped lead the Women's Youth National Team to a gold win at the UANA tournament in 2014. Godek is head coach for Men and Women's water polo at Skyline High school in Ann Arbor and recently won the Doc Hunter Distinguished Women's Coaching Award from USA Water Polo.
Thanks to a lot of hard work and dedication, the WWP reached a phenomenal milestone this year by qualifying their two boys teams for the Junior Olympics this June after playing the qualifying tournament in Chicago.
"By the 16s winning the qualifying tournament and the 18s getting third, that allowed both teams to be placed in the "Championship" bracket at JO's," Godek commented. "The top 3 teams per zone get placed in the highest level of competition for the tournament, so it is very exciting for us to have both of our boys teams in this bracket. This is the first time the history of the club that we have accomplished this."
Now WWP is headed to California where water polo has a much larger following, affording these midwestern athletes myriad of new experiences like playing water polo outdoors rather than in indoor pools, and honing their talents against some of the most competitive teams in the sport.
Want to help Wolverine Water Polo get to the Junior Olympics? Do you need a mouth guard for your sport or team activity? From now until July 10th, use the code WWP10 when checking out your SISU order for a 10% discount and SISU will also donate $5 to helping the Wolverines get to California.